Jones & Stanger Ltd is a local business that has been offering professional surveying, land development and planning services in the Nelson and Tasman regions since 1986.  We love being a part of the local community and bring our passion and expertise to help build value to your land.
Our Points of difference
Passion – We are passionate about our community and helping to solve your problems, big or small.  Helping you achieve your outcome is why we're here.
Innovation – We believe in looking outside the norm and finding what works best for you – whether it's a small boundary adjustment or major sub-division, we'll find what works best.
Honesty – We value honesty and a close relationship with our clients.  If its going to cost too much or take too long we'll be up front, saving you money and time on an un-economic project.
Our Team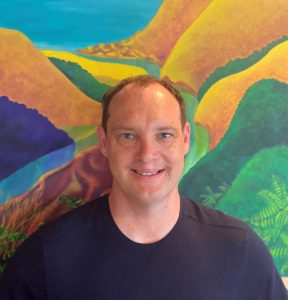 Andrew Stanger, Managing Director
Registered Professional Surveyor, MNZIS
Phone 03 548 2833 for an appointment or phone 021 135 1663
Email: andrew@jasl.nz
Andrew is a born and bred Nelsonian and has been surveying for the past 23 years after training at Otago University.  In those 23 years he has worked in Blenheim and Nelson, and has spent the past 15 years with Jones & Stanger.  Andrew brought into the business 10 years ago and is now the sole managing director.  Andrew's hobbies include tennis, a good local wine, and spending time with his family in the outdoors.
Rob Harris – Senior Planner, rob@jasl.nz
Simon Jones – Senior Surveyor (Licensed Cadastral Surveyor), simon@jasl.nz
Aurelie Gerardin – Senior Surveyor (Registered Surveyor),  aurelie@jasl.nz
Sam Johnston – Surveyor (Graduate Surveyor), sam@jasl.nz
Resources and useful links
Rented 3 Ltd – David Turnhout – Property Manager