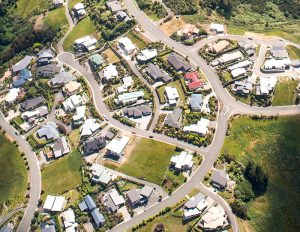 We have vast experience in locating existing boundaries on a wide range of sites, ranging from high value intercity commercial sites to normal residential sections and rural blocks. We define boundaries on a range of surveys from very old "turn of the century surveys" to more modern subdivisions. We can access survey records online so that an estimate can be provided on the same day as an enquiry is made.
We specialize in boundary adjustments. These still require a resource consent from council, LINZ approved survey plan and for your lawyer to update your titles.  For a simple residential boundary adjustment, it will take around 5-8 months and cost $20K – $25K for all your costs.
We do Cross lease amendments and Cross lease conversions to freehold titles.  These also take around 5-8 months to complete.  A Cross lease amendment usually costs around $15k-$20k.  A full Cross lease conversion costs between $20k-$25k.
If you want to know more about our services, please contact us for any enquiries and for a free consultation.